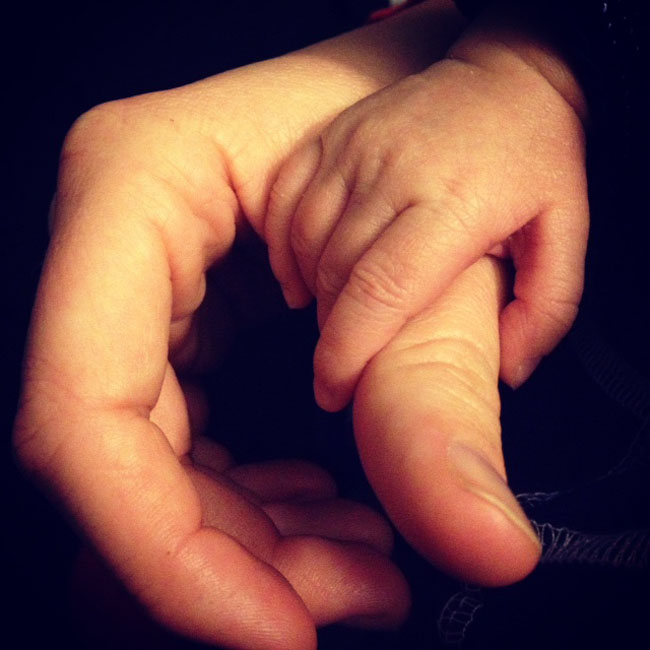 20代中ごろから子供が欲しいという気持ちがあったジャッキーは、最近その気持ちが一層強くなっているのを実感しています。クリスマスで実家に帰った時、今まで感じたことのない奇妙な思いに襲われたと言います。
Spending the holidays at home this year was different than I'd expected. I had this strange feeling the whole time that I couldn't wait to start my own family.
Let me explain. My parents live in a two-bedroom apartment in a high-rise building in downtown Calgary. It can get a little crowded with three adults at home, but it works. While staying in their spare bedroom, I was thinking to myself: I wonder if this is the last Christmas I'll stay here as a single person.
It was a very strong feeling, as if I was experiencing some kind of reverse nostalgia, like I was looking back on this Christmas from the future and remembering it fondly as the last Christmas before I got married and started having kids.
Part of the explanation for this strange feeling is that I've had a remarkable year, personally and professionally, so I feel almost like a different person than I have been in years past. Even though my career in the local film and TV industry is very unpredictable, I derive a tremendous amount of satisfaction from it and I feel I have found my niche, my career of choice. So it makes sense that I'm now looking at my life and thinking: What next?
But the more obvious reason for my bizarre reverse nostalgia experience is that I have been feeling "clucky" lately. Clucky is what a kiwi former colleague used to call it when women started to really want kids. To be clear, I don't want to have a kid, like, right now. But I do want my life to be headed in that direction at the very least. I mean, I'm 31. I don't have forever if I want to carry a child!
In all honesty, I've had that clucky feeling for at least five years. I was aloof about the idea of becoming a parent until my sister had her first kid when I was a teenager. My baby niece made quite an impression on me. Suddenly I understood what "the thing" with babies was about.
They are amazing little beings who are so fascinating and beautiful. They are also helpless and vulnerable and you can't help but love them. Being an "auntie" definitely changed my feelings about kids; it made me realize I was good with kids, which is something that wasn't true about me at all when I was younger.
Later, as an adult, I began teaching kids English in Germany and Japan. I realized that kids were pretty cool. I sort of accepted that I would probably be a good mom and probably would like to have kids one day.
Then, in my mid-20s, something changed. Suddenly, every time I would see a little kid zoom by on a stroller I'd get a little pang. Like a tender bolt of lightning to my heart (or my uterus), reminding me that I shouldn't be wasting time!
All of this came to a head a couple weeks before Christmas when I went to visit my friend's newborn son, Nico, who was two weeks old. Even though I'd held many newborns in my lifetime, when I held little Nico in my arms, I could almost feel my ovaries aching.
His little body was still mostly scrunched up in that monster-like fetal position and his wee head was so tiny and soft. I don't think there's anything on Earth that has the kind of softness that babies have. But it was his little hand wrapped around my thumb that nearly killed me with cuteness.
When I was holding him, there was something almost narcotic about the experience, like he was a drug that made me actually feel happy. But this is a tricky idea. I've seen friends become depressed after having babies because they thought a baby would make them happy. I think you need to make sure you are happy before you decide to have a kid, so that you and your baby have a better chance of happiness overall.
As he lay there curled up on my chest, I could feel my maternal clock ticking like a bomb. I jokingly threatened to keep him. My friend, the mom, who was very tired because she can only sleep two hours in between feedings, just laughed and said: "I know, he's great isn't he?"
Next time, my topic is ... work-life balance